More than 2 million people in the UK live with sight loss and, while many services are very accessible to those with a visual impairment, things like travel and holidays still come with their challenges.
Having a safe, comfortable place to wind down after a day of travel or activities is a must-have. For visually impaired people, a hotel with adjustments such as wet rooms, talking alarm clocks, areas for guide dogs and large button phones can improve the overall experience.
We've shortlisted some of the best hotels for blind people in the UK, to help you find some comfortable accommodation.
Great hotels for blind people in London
Whether you're off on a trip to hear Big Ben's clock chimes, visit The London Dungeons, shop until you drop on Oxford Street, or stay overnight for a business trip, there are plenty of hotels with accessible features in the country's capital.
With so many hotels, London is where you'll find the highest number of accessible accommodations. Many hotels in London are specially adapted to meet some of the needs of visually impaired people. Features often include:
Braille lift buttons and signs
Braille documents
Talking signs, alarm clocks and menus
Areas for guide dogs
Liquid level indicators
Below we've listed just a few hotels for blind people available in London, and their key features, to help you decide on your next stay.
The Rembrandt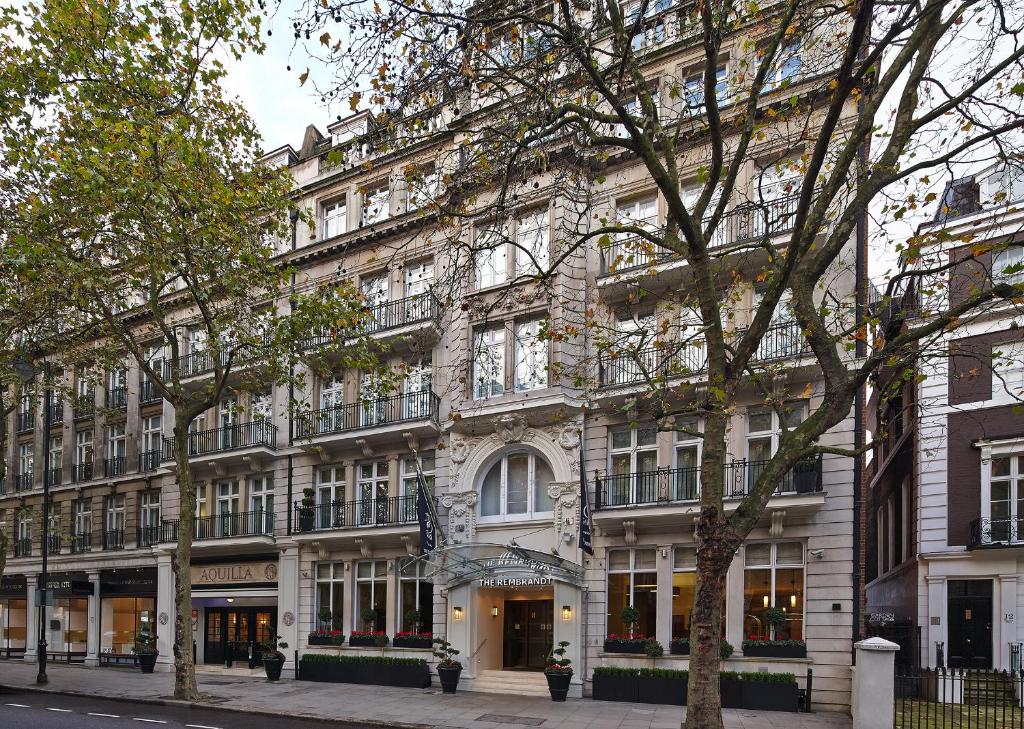 Hotel Rating: 4 stars
Location: South Kensington, SW7
Hotel room adaptations for blind guests include lifts with Braille controls and voice notifications and they warmly welcome assistance dogs. Visit their website for more information.
Aloft London Excel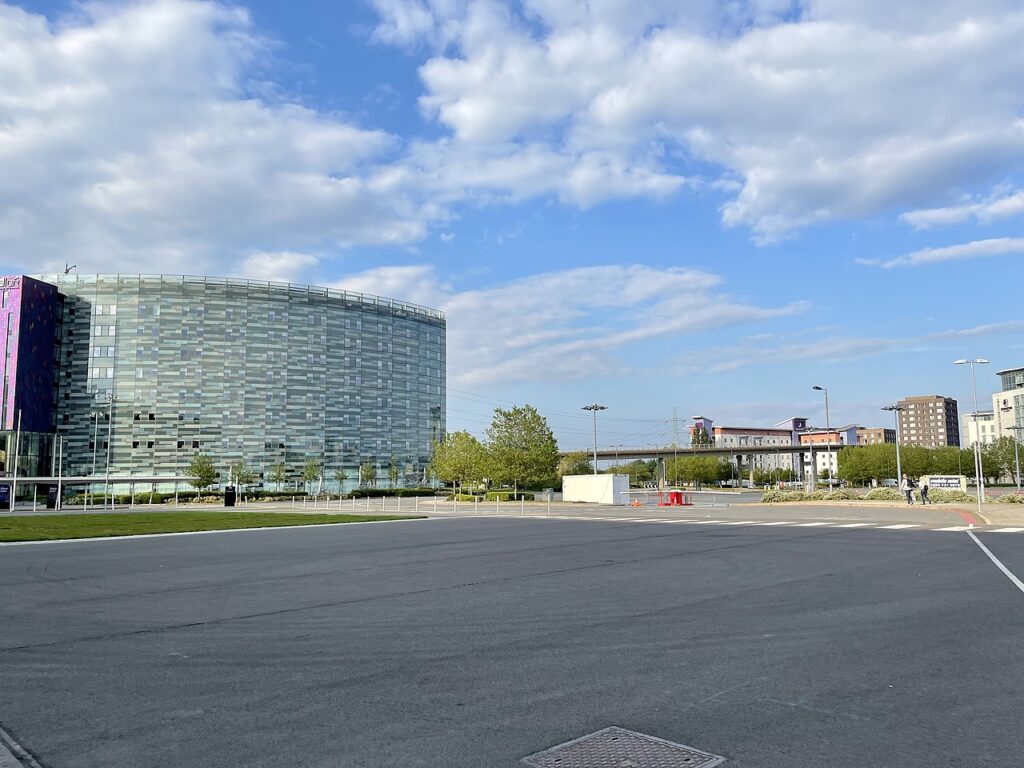 Hotel Rating: 4 stars
Location: Royal Victoria Dock, E16
The Aloft London Excel, which is part of the Marriott group, puts you right in the heart of the city, with great views of the O2. It has a number of accessible hotel features to help those with visual impairment.
Service animals, such as guide dogs, are welcome. Accessible alarm clocks and telephones are also available. Visit their website for more information.
Sea Containers Hotel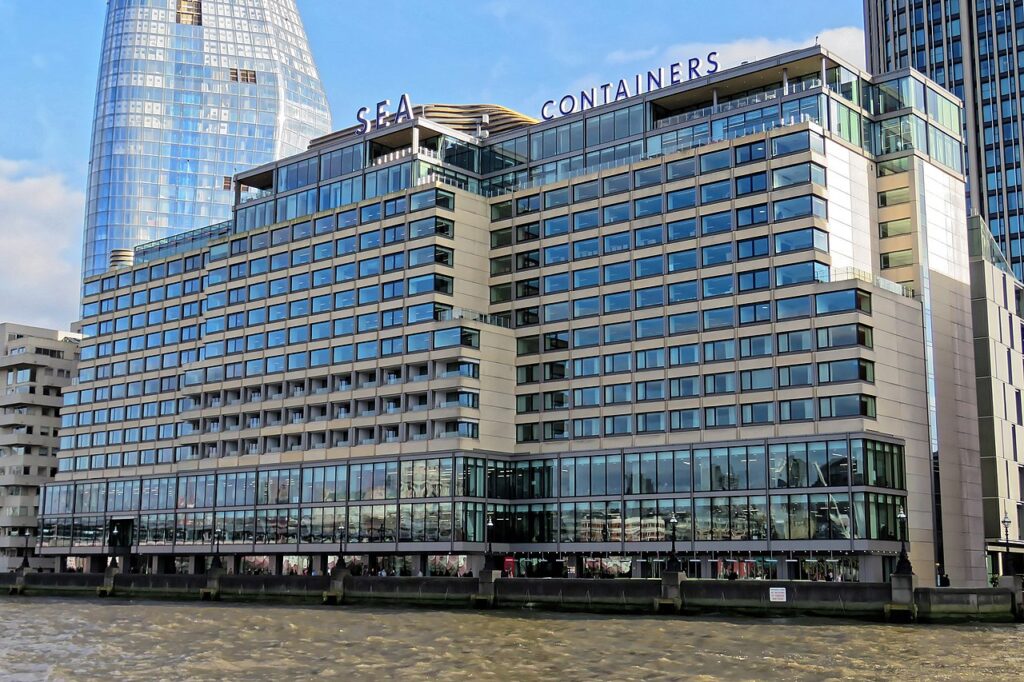 Hotel Rating: 5 stars
Location: South East London, SE1
The Sea Containers Hotel is a five-star hotel which provides a slice of luxury. With such high standards, it's no surprise that it offers a number of ways to get assistance while you stay with them. They offer a member of staff available at all times to help and assist you as needed. They also provide alternative format documents such as Braille and large print.
Service dogs are welcome, and they can provide water bowls, however, their website does state that there are no toilet areas for assistance dogs in the vicinity. For more information, visit their profile on the AccessAble website.
Top hotels suitable for blind people in the rest of the UK
If you're not heading to the big smoke, there are still plenty of accessible hotels. While London arguably has the best selection of hotels for blind and visually impaired people, there are options all over the country.
Windermere Manor Hotel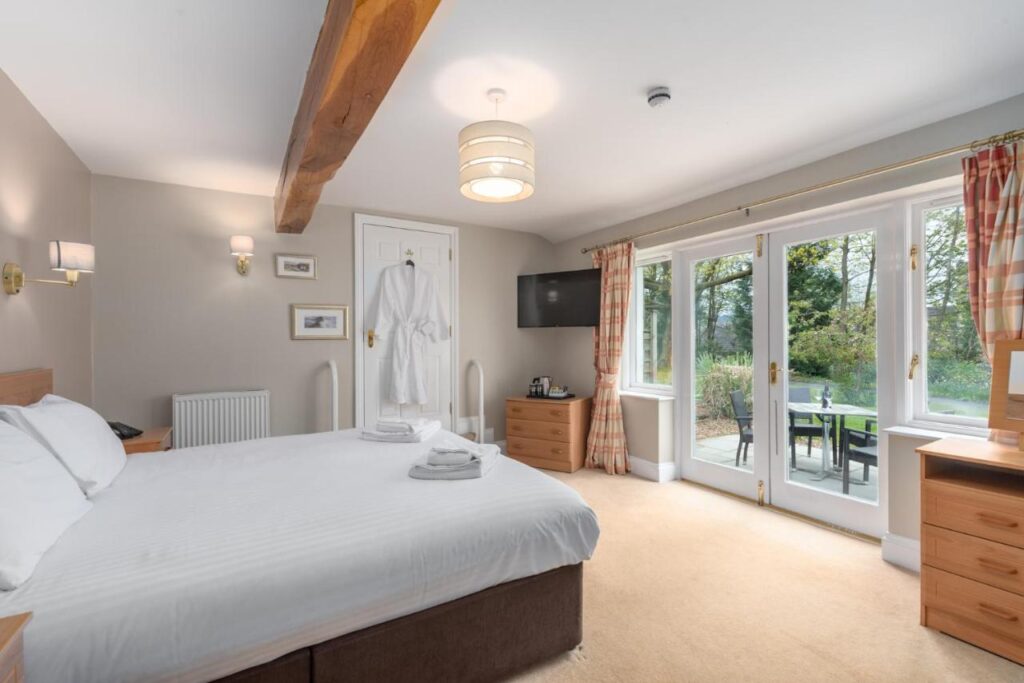 Hotel Rating: 4 stars
Location: Windermere, Lake District
Take in the breathtaking views and clean area surrounding Lake Windermere when you visit Windermere Manor Hotel. This accessible facility has taken a number of steps to welcome visually impaired visitors.
Features include visual aids, easy-to-read signage, tourist information and menus in Braille and large print, wake-up calls, talking clocks, telephones and all assistance dogs are warmly welcomed. You can find out more about the accessibility of the hotel by clicking this link.
The Cliffden Hotel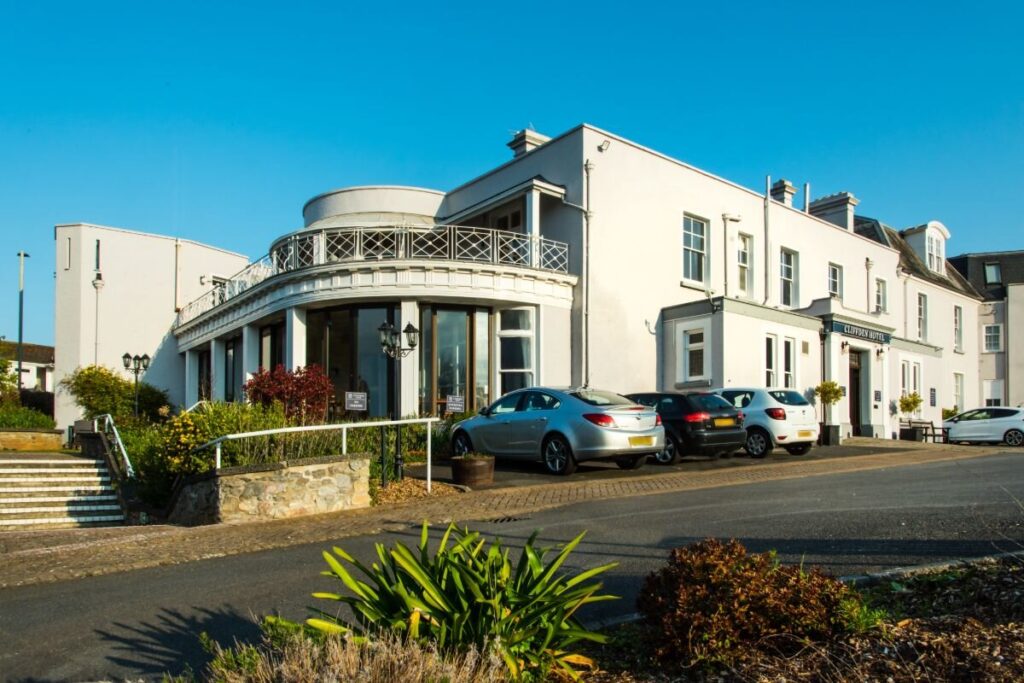 Hotel Rating: 4 stars
Location: Teignmouth, Devon
Breathe in the sea air during your stay at The Cliffden Hotel in Teignmouth, Devon. This charming historic property is set in 7 acres of beautiful, manicured gardens and is just a 200-yard walk from the Blue Flag beach. This hotel also boasts views of Devonshire's idyllic coastlines from the terrace.
The Cliffden hotel has facilities including visual aids and grabs rails for blind guests. Rooms feature easy-to-see telephones and alarm clocks, talking clocks, menus in Braille and large print, and wake-up calls available. Dog beds are available for guide dogs, to make their stay more comfortable too! Find out more about the accessibility at this hotel via this link.
Accessible Nationwide Chains
Many common hotel chains, which have hotels in almost every area throughout the country, like Premier Inn, Holiday Inn and Hilton are better designed to accommodate disabled people than some independent venues.
If you're looking for a budget-friendly, accessible hotel room anywhere in the UK, you're likely to have at least one of these chains in the area.
Looking for a hotel for visually impaired people
The hotels listed above are just a small selection of what's on offer. If you're looking for accessible hotels in other areas, or simply want to look at other options available before making a decision, you can find a range of hotels that cater to the needs of blind and visually impaired people on a number of comparison sites specifically for disabled users.
AccessAble is one such site. By entering the location and your accessibility requirements, you can see all the hotels that meet your needs. General hotel comparison sites like Booking.com also have filters for accessibility, so you can filter to find all the options which have Braille, auditory guidance, grab rails and so on.
Whatever hotel you choose, we advise that you check their websites for more information about the specific features of their rooms in different locations, and contact them in advance of your stay with any questions to ensure that they can provide everything you need to have an enjoyable trip.
If you're looking for more information and inspiration about accessible UK travel, take a look at our guide to accessible days out in the UK and tips for travelling alone as a disabled person, and don't forget to use the Passenger Assistance app to pre-book your assistance in advance! If you know of a great hotel that meets the needs of blind and visually impaired travellers, please do let us know so we can add it to this list!