It's no surprise that beaches are popular destinations during the summer months. They offer a chance to soak up the sun, tour seaside attractions, and enjoy water sports or a dip in the sea. However, for wheelchair users or those with mobility impairments, a visit to the beach can be challenging, especially if they lack accessibility features or are inconvenient to reach. That's why we've done our research and highlighted a list of specific beaches that may be suitable for wheelchair users – specifically, those beaches that are embracing not only being safe, clean and fun.
Boscombe Beach, Bournemouth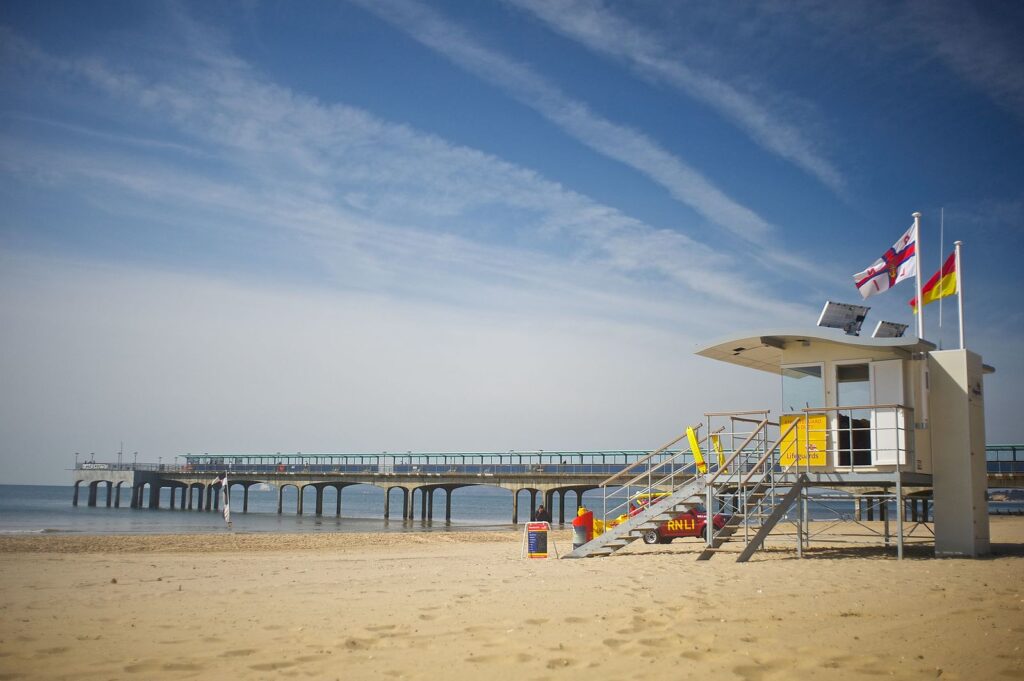 Boscombe Beach is a gently sloping, sandy beach. It's been awarded a Blue Flag, which is an international award given to beaches that have clean water, quality facilities, and access for all. It's also perfect for family days out – the pier provides stunning views, there are water sports and fun activities available nearby, and it's kept safe by RNLI lifeguards between the months of May to September.
The beach's accessibility features include:
good access and accessible parking
beach wheelchairs fitted with balloon tyres available for hire
mobi-mats to provide wheelchair users with sand access
accessible toilets
accessible beach huts for hire (These are the first to be designed disabled-accessible beach huts. They can accommodate up to four wheelchair users. Some of their many features include an internal shower unit, a ceiling-mounted tracking hoist, an incorporated change bed, and an electric scooter charging point)
There's also a handy beach check page which shows you how busy the beach is. The beach is roughly a mile away from Bournemouth Station and cab be reached by public transport.
Brighton Beach, Brighton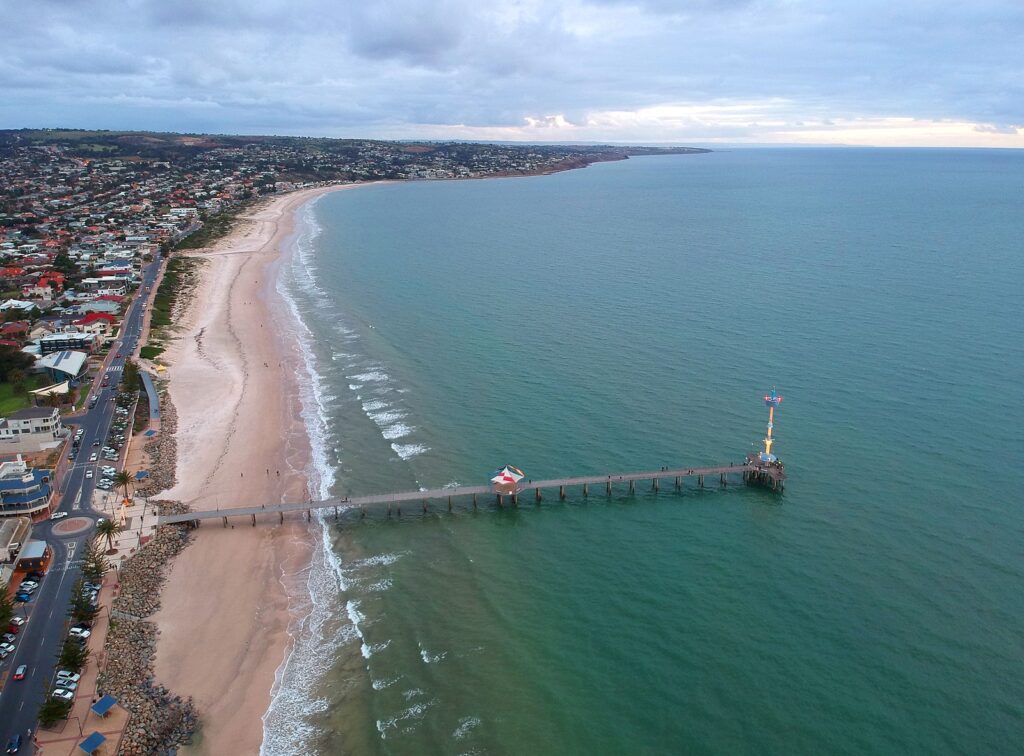 While not a sandy beach, Brighton Beach is a Blue Flag beach with plenty of beachfront attractions. Enjoy the views from the UK's tallest observation tower, ride on the oldest working electric railway, or visit the oldest aquarium in the world – there are all sorts of attractions and activities on the vibrant 4-mile promenade.
Some of the beach's accessibility features include:
ramp access
accessible toilets, Changing Places toilets
all-terrain beach wheelchair hire
Brighton Beach is right by the city. If you travel by rail, catch a train to Brighton Station. The beach is less than a mile away from the station, with mostly level access.
Broad Haven Beach, Pembrokeshire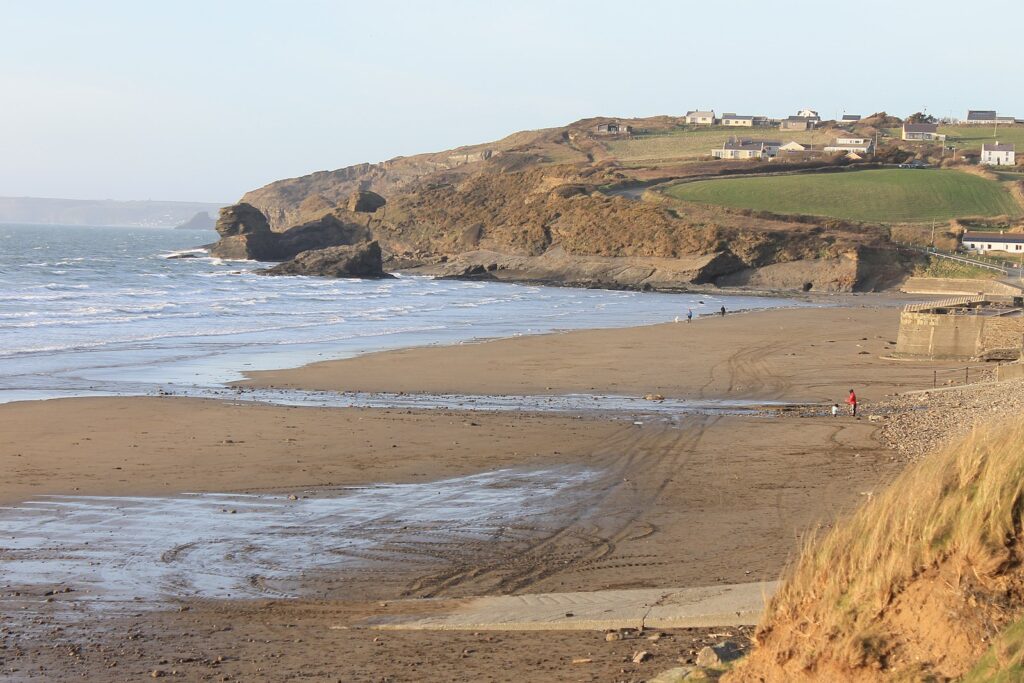 Broad Haven Beach is another Blue Flag beach. It's located in scenic Pembrokeshire, Wales, and is spacious and sandy at low tide (the beach has a useful tide times timetable to help you plan your trip). There are calm waters, rock pools, and a variety of activities available like canoeing, windsurfing or sailing.
Some of the beach's accessibility features include:
concrete slipway
accessible toilets
all-terrain beach wheelchairs for hire
You can get to Pembrokeshire by train, and the 311 bus line can take you directly to Broad Haven.
North Berwick, Edinburgh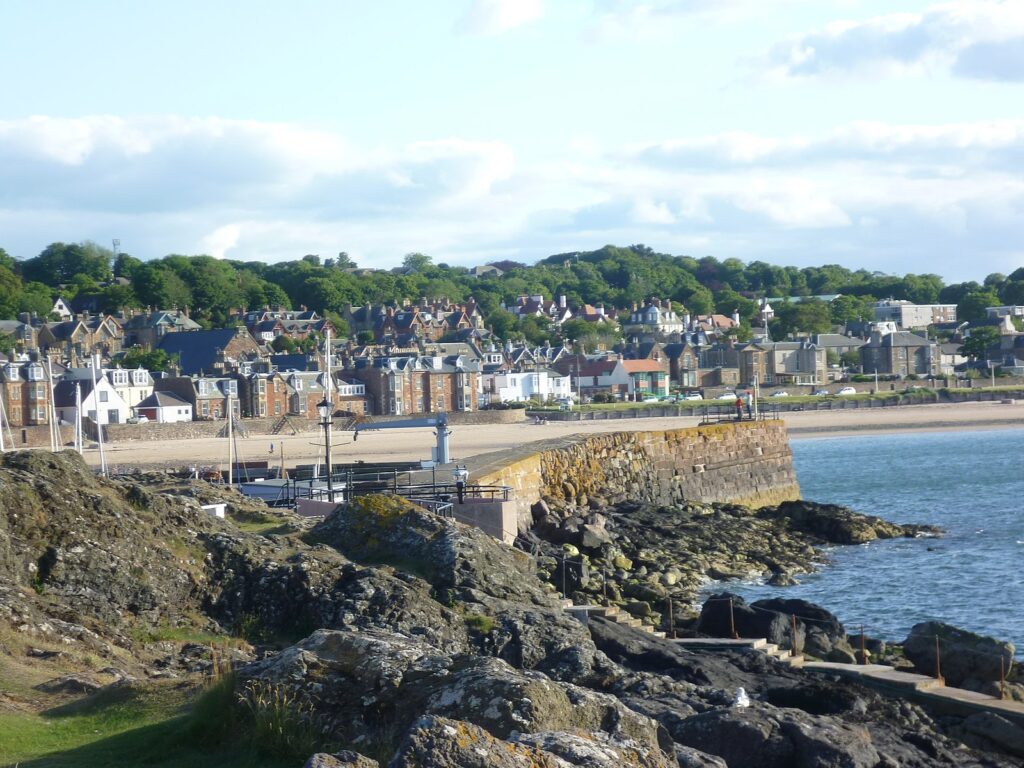 North Berwick is a charming seaside town in East Lothian, Scotland. It's won many awards for its gardens and floral displays and is host to attractions including the 5-star Scottish Seabird Centre (which is accessible for wheelchair users). It also happens to have one of Scotland's most beautiful and accessible stretches of sandy beach.
Some of its beach accessibility features include:
accessible car parks
ramp access to the harbour
beach wheelchairs are available for hire, along with a fixed outdoor hoist, thanks to the Scottish charity Beach Wheelchairs
accessible toilets available nearby (including one in North Berwick that comes under the RADAR key scheme)
North Berwick is a short drive from Edinburgh, and there's the North Berwick Station in the town if you'd prefer to travel by train.
Summerleaze Beach, Bude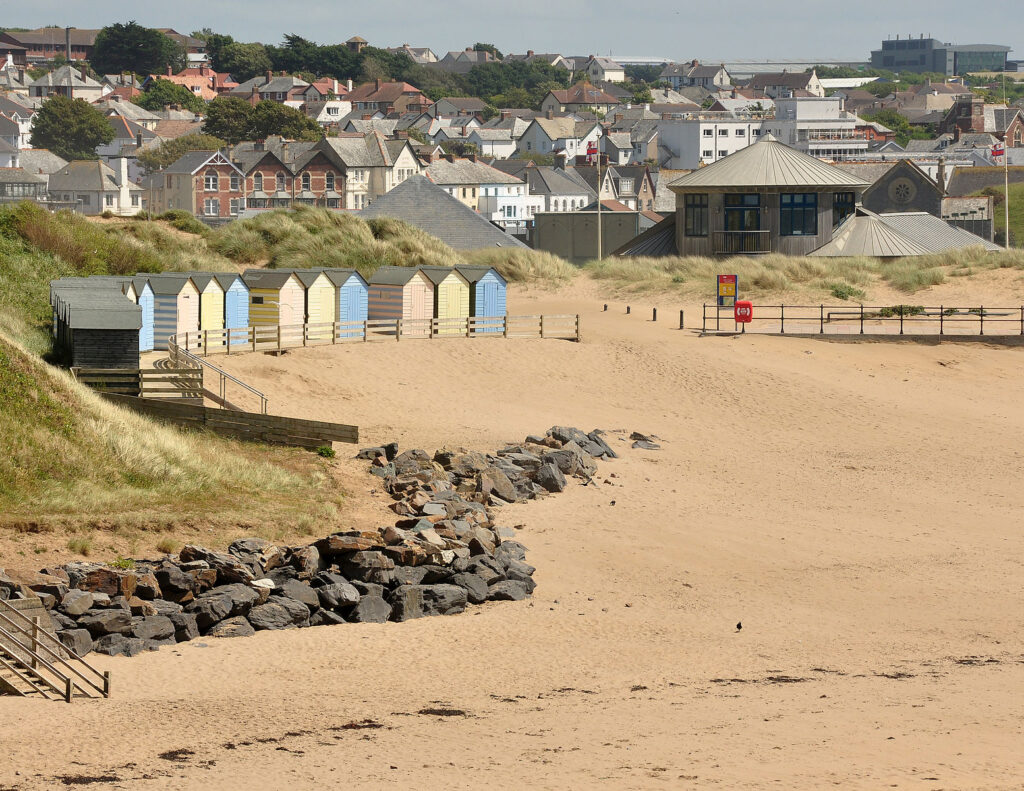 No list of the best accessible beaches in the UK is complete without mentioning one from Cornwall. While there are plenty to choose from, we've recommended Summerleaze because it won the 2022 Seaside Award, is disabled-friendly, and has a lot to do nearby. There's also the bragworthy point that Bude has won two British Travel Awards as the Best Coastal Resort in Britain.
Some of its accessibility features include:
level access, with a flat viewing area
accessible toilets
disabled access from the carpark
sand chairs available for hire
While there is no direct train to Bude, you can get off at Exeter St David and catch the 6 or 6A bus. There are also local bus services. If Bude doesn't quite appeal to you, then do check out this map of beaches in Cornwall that offer beach wheelchair hire.
Other Wheelchair Friendly Beaches
The above are our top picks of wheelchair-friendly beaches in the UK. The great news is that there are plenty more, with Skegness in Lincolnshire, Blackpool Sands in Dartmouth, and Langland Bay in Swansea worthy of mention and offering accessibility features including beach wheelchairs for hire. 
We hope you have a fabulous and frustration-free time enjoying the beaches this summer. And remember, if you're planning a trip by train and would prefer to avoid any stress or discomfort, then use the Passenger Assistance app to pre-book travel assistance and ensure your accessibility needs are met.