As a disabled person with a passion for travelling, I am well aware of the obstacles that come with planning and travelling as a wheelchair user. I remember back when I was taking my first flight as a disabled person and the worries that came with it – and that was before I even booked my holiday. With little to no information readily available online, I sought answers from the place I know best – the disabled community.
Having travelled to 10 different countries in the past 12 months using various different methods of public transport, I figured it would be handy to share my top tips with you all when planning your accessible trip abroad.
Here are my top tips for travelling as a wheelchair user: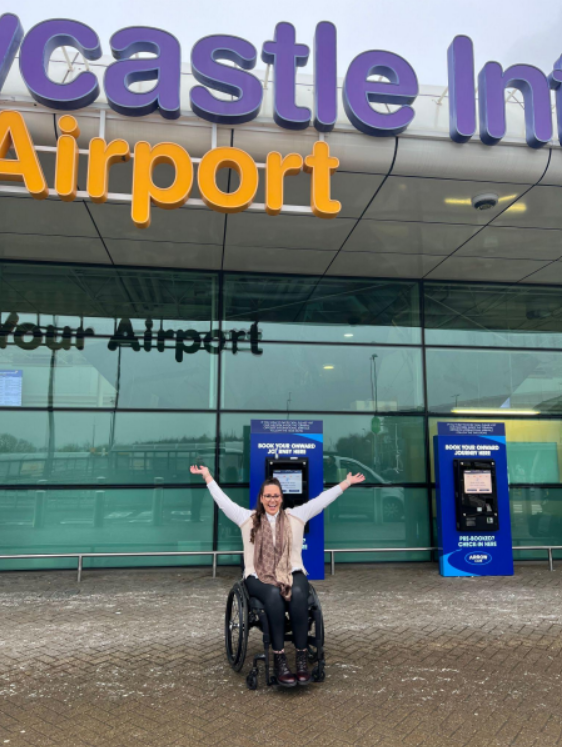 Attach a tracking device to your chair
On every flight I get on, I always attach an Apple AirTag to my wheelchair. This way you can locate it if it somehow gets boarded on a different plane and sent to a different country (trust me, this happens. In the US, on average, 29 wheelchairs are lost or broken DAILY). There are a lot of different tracking devices available to purchase online for as little as £25.
Prep your chair before it goes into the hold
Be sure to remove all detachable parts from your chair and take in the cabin with you. I detach my cushion, smart drive, and a few other pieces should they go missing in the hold. Think about what could possibly fall off whilst in transit – other items include, footplates, armrests and backrests.
Book assistance before your flight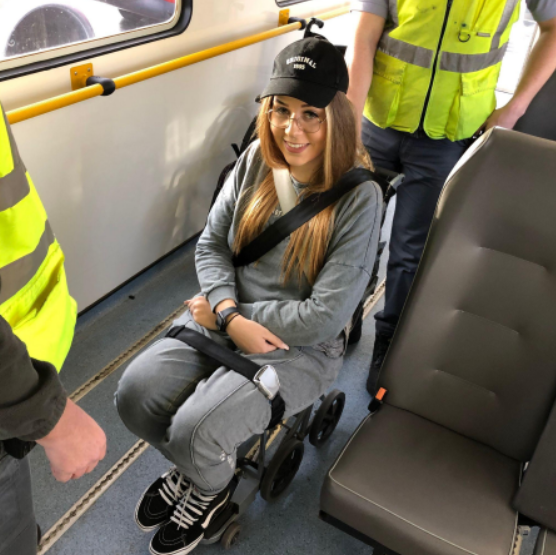 Airports here in the UK are legally obliged to provide assistance to disabled travellers. This is a free service from all UK airports. Most airlines will require at least 72 hours notice for an access request, so be sure to do this before you arrive at the airport. Most UK airports, offer assistance from the moment you arrive at the airport, and this can look different for each passenger depending on your access needs. Staff are available to assist you with baggage, navigation throughout the airport to your gate and the actual boarding process. Depending on your access needs, you may need to use an AmbiLift to board the flight, whilst other passengers use the stairs. The airport assistance staff are available to accompany you through this process. Another top tip is to check if there is an aisle chair on board when booking. This is a big consideration if you are unable to get yourself to the toilet onboard a flight, so it is always worth checking beforehand.
Read up on your rights!
Here in the UK, airlines are required to make the journey as comfortable as possible for you, however, this isn't always a reality. Legally, they should be bringing your chair back to you at their earliest convenience. Request that you remain in your chair to the plane door and that this is brought back to the plane door for you. Do not get off the plane until your chair is there – despite what staff may say 'someone is finding it, just get off the plane and you can stay in the aisle chair till they bring it'. The minute you get off the plane, there is no urgency to find the chair and you can be sat in ill-fitting airport wheelchairs for hours while your wheelchair is getting placed on baggage reclaim. Staff can't get off until all passengers leave, the pilot usually speeds the search party up when they realise this. This has happened to me on a few occasions! Refer to the Civil Aviation Authority for more information on your rights as a disabled passenger.
Check your allowances for mobility devices
Disabled passengers are able to bring up to two mobility devices with them, completely free of charge. This may include; wheelchairs, shower chairs, walking frames, seating supports etc.
If you're taking any lithium batteries with you (chair/attachments), be sure to have the certificates to hand. Even if you've informed the airline before arrival, be sure to bring this to the airport as you will more than likely be asked about this at the check-in desk.
Give yourself plenty of time
In my experience, I like to arrive as early as possible, just in case any extra time is needed to go through your assistance bookings.
Whilst this extensive list does seem daunting, I would really like to stress that the process does become a little less cumbersome the more you do it. Having travelled with numerous airlines to lots of different airports, it does get easier in time, once you have more experience.
The most important thing is to not be put off by all of this (hard I know!). We, as a community, deserve the same opportunities as everyone else when it comes to air travel, and being comfortable and aware of the obstacles always puts me in good stead.
Transreport has officially confirmed its entrance into the aviation world, which will make it a lot easier for passengers to book their assistance when travelling via air. You can also book a free accessibility assessment in certain airports, so you can experience a run-through of what to expect, ahead of your flights!
Let me know what else you would add to this list of top tips for travelling as a wheelchair user!
About the Author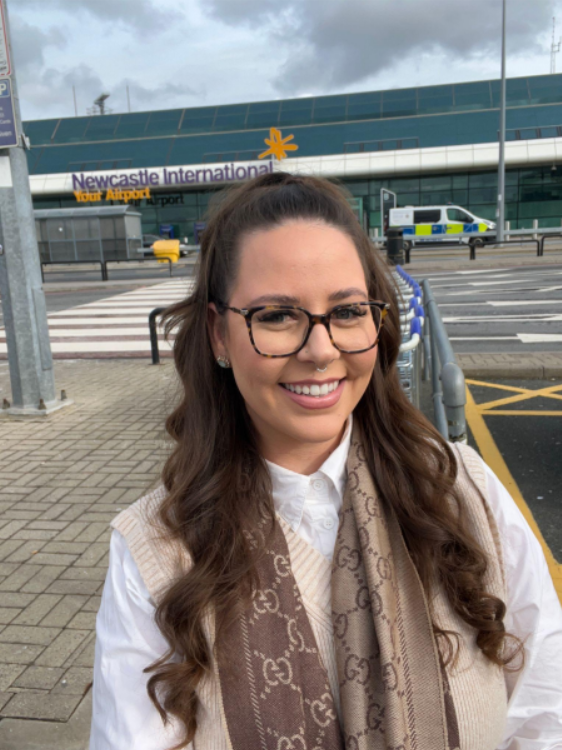 I'm Jennie – A disability blogger, traveller, campaigner, community builder and keynote speaker based in Hartlepool/London.