My earliest memories of braille are from when I was around 3 or 4 years old, mainly reading some of the much-loved, famous children's books with my family. Whilst my sighted peers were learning to read print, I was learning to read braille which is a form of communication used by blind and visually impaired people like me.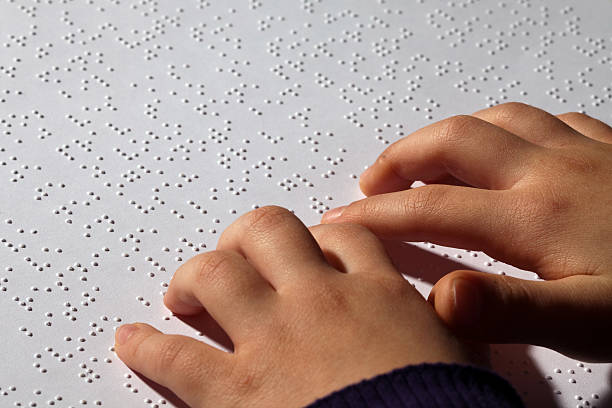 You're probably more familiar with the concept of braille than you realise. You may have seen braille on everyday items around your home such as medication and some cleaning products. It's essentially a series of dots that make up letters and numbers.
I've been using braille since I was little, and I wouldn't be without it – it's my freedom, independence and privacy.
How braille is a part of my life
I'll be the first to shout about how amazing technology is. Assistive tech is an instrumental part of my life. However, there's something that can't beat the ease and flexibility of braille. From reading presentation notes to picking up a box of medication and reading the braille label, to reading bank statements in privacy, those 6 dots will always be part of my life.
Although I don't use it as much as I used to, it will always remain an important part of my everyday life, and something I will never take for granted.
With the rise in braille-related technology such as braille notetakers and braille displays which are either standalone devices or linked to smartphones and computers, braille and technology are possibly becoming more intertwined than ever before.
The thing I like most about braille is the ease of access; from reading notes on a braille display for an important meeting or presentation to pulling out my hefty Perkins Brailler and making my own braille labels, there's always a use for braille.
It's not just at home and in work environments that braille has its uses, I'll also be found reading braille whenever I come across it out and about. You may even find me reading it whilst travelling on the train from time to time.
I love being able to read a braille menu when they're available in a restaurant. Finding braille on buttons in lifts and buildings fills me with so much accessibility joy. It helps me feel more confident when out and about. The use of braille in public places enables me to access information, and navigate a familiar building confidently and independently, as well as giving me access to everything in the same way sighted people do.
The importance of braille when travelling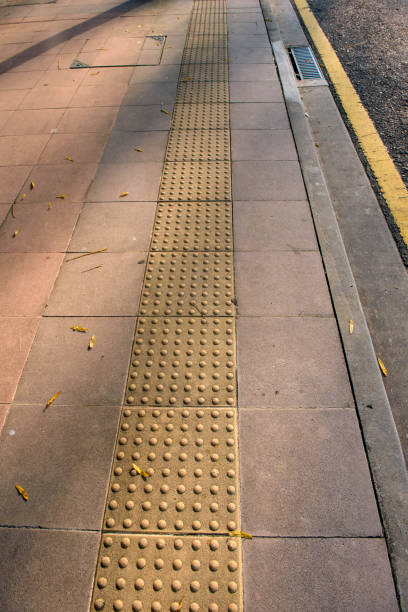 As someone who regularly travels up and down the country, and makes use of the passenger assistance app, braille is always a welcome addition to my travels. It makes me feel a sense of comfort; knowing that there's a means of communication that I can access quickly and easily is always a welcome relief.
It also makes me feel included. It shows that a business or company has considered accessibility. Most importantly, it shows that they value disabled customers.
Having braille available around a building, on buttons or having information available in accessible formats enables people to have the access they need. As a blind person, it means that I'm not being excluded from having the same rights and access as everyone else.
It's a small touch but goes a long way. If I feel thought of and included, I'm more likely to return in the future.
I'd love to see braille incorporated into more public places for blind and vision-impaired people to access on their travels. Wouldn't it be great if we could be able to pick up a menu, read a sign, or find our location on a tactile map, all at our fingertips? Let's give everyone the accessibility, freedom and independence they deserve.
About the Author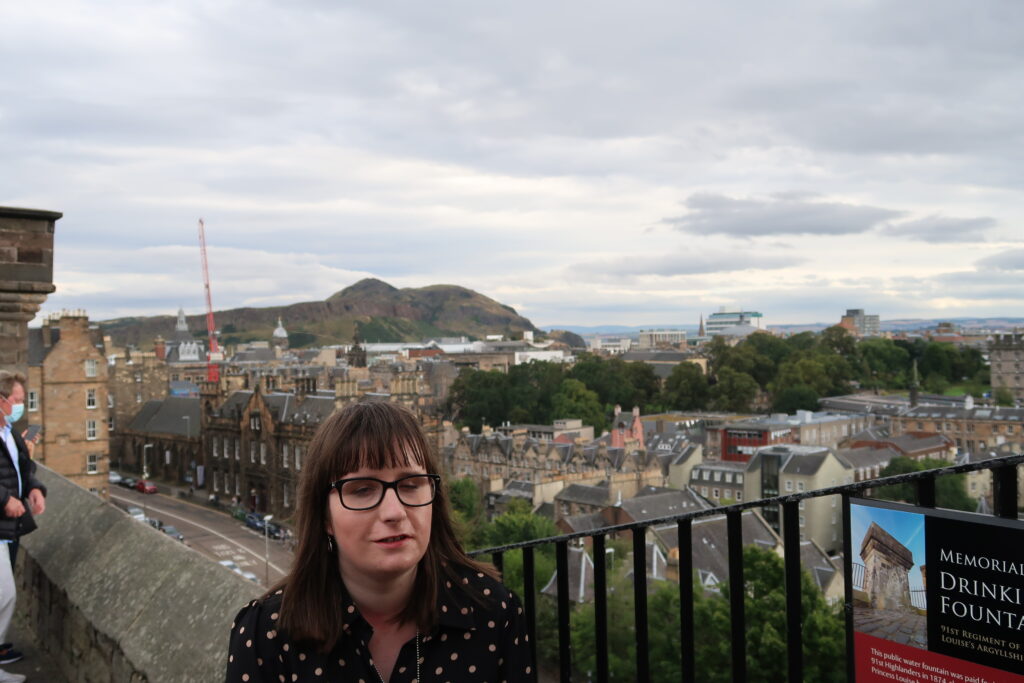 Holly Tuke is a disability blogger and freelance writer. She also works as a communications professional within the charity sector. Holly is the Author of the blog Life of a Blind Girl which she started in 2015 as a platform to share her experiences of living with a vision impairment, educate others and tackle the misconceptions surrounding disability.
She was named one of the most influential disabled people in the UK as part of Shaw Trust's disability Power 100 list in 2018 and again in 2019. She also won the Social Media Influencer of the Year award at the 2019 RNIB See Differently Awards.
Away from the blog and freelance writing, Holly enjoys going to concerts, spending time with friends and family, and relaxing with a good audiobook.