What is Naidex?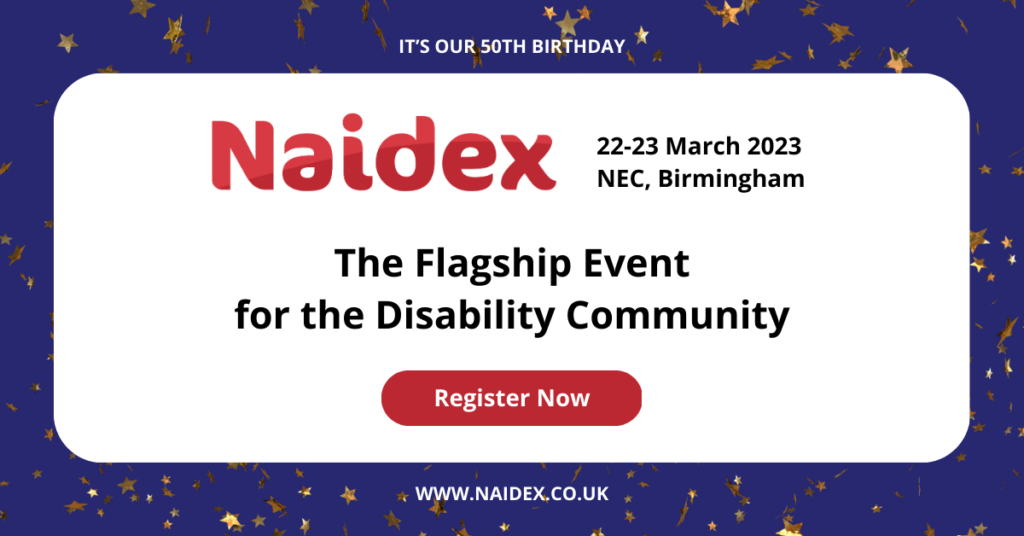 We're pleased to announce that this year, we'll be partnering with Naidex again! So for those who may not know what Naidex is, let me introduce you quickly. Running for 50 years, Naidex is the Flagship Event for the Disability community, an opportunity to meet up with friends, make new connections, browse products, services and adaptations for independent living, share experiences, and work to remove barriers for an inclusive society, accessible to all.
Naidex is Europe's most established event for the independent living community. From showcasing a wide range of the latest technology and innovations aimed at enhancing independence to exploring the future of accessibility, it truly offers something for everyone.
Why are we partnering with Naidex?
We believe that our values at Transreport match heavily with the values displayed at Naidex. We all want to make the world a more accessible place one step at a time. Naidex aims to improve the disabling world by showcasing solutions in mobility and accessibility, so we see us as two organisations pulling in the same direction.
This year Naidex will be hosting a panel where a group of influential people in the industry will be speaking about travelling with a disability and accessing an inclusive future. Our very own Jay Shen will be on this panel which is something to definitely not miss! Along with Jay, panel members include Carrie-Ann Lightley (from Accessable), Heather Hepburn (from Skyscanner), and Jennie Berry (A well-known influencer), along with many other recognisable faces on the scene. You can catch the panel on the main stage at Naidex at 12:30 on the 23rd of March (45-minute session).
There's something for everyone
Naidex features an exhibition of over 200 products and services along with the Marketplace in partnership with Disability Horizons where you can browse daily aids. There is also a live performance space called the Village Green, where musicians, dancers, comedians, sports people, chefs, and entertainers provide demonstrations. Just part of the 50th birthday celebrations, they are bringing you a Naidex Comedy Hour with Aaron Simmonds and Lost Voice Guy on the Main Stage for free!
The Accessibility and Care Theatre is a brand-new addition to Naidex 2023. It will feature seminars drawing upon the lived experience of caring for loved ones and the newest assistance technologies and adaptations enhancing care and independent living.
When and where is Naidex?
Naidex will be taking place this year on Wednesday 22nd March: 9:30 am – 4:30 pm and
Thursday 23rd March: 9:30 am – 4 pm. It will be held in NEC Birmingham – Hall 20. 
How do I get to Naidex?
The NEC has worked in partnership with AccessAble to create Detailed Access Guides to 28 areas, including all exhibition halls, car parks, The Atrium, The Gallery, The Piazza, and The Skywalk. You can download the AccessAble app or view their accessible guide here.
You can head over to Naidex's travel and accommodation page to get all the information you need on how to travel to and from Birmingham Nec and you can also check out what hotels they're partnering with. Don't forget that if you're travelling by train, download the free Passenger Assistance app or go to our booking website to book your travel assistance in advance and have some peace of mind when planning your trip.