It can be challenging navigating the world with mobile, sensory and non-sensory impairments. Thankfully, there are plenty of tablet and phone apps for disabled people that are designed to make things just a little bit easier, more convenient, and more inclusive. We've put together a list of 9 such apps.
But before we get to the list, it's worth mentioning that iOS and Android devices have a suite of accessibility features pre-installed and designed to make using phones or tablets easy for people with disabilities. On both operating systems, you can access this suite by clicking on 'Settings' and 'Accessibility'. Some of the features include Assistive Touch, captioning and audio descriptions, guided access, text-to-speech output and a TalkBack screen reader. If you haven't already, do give them a try.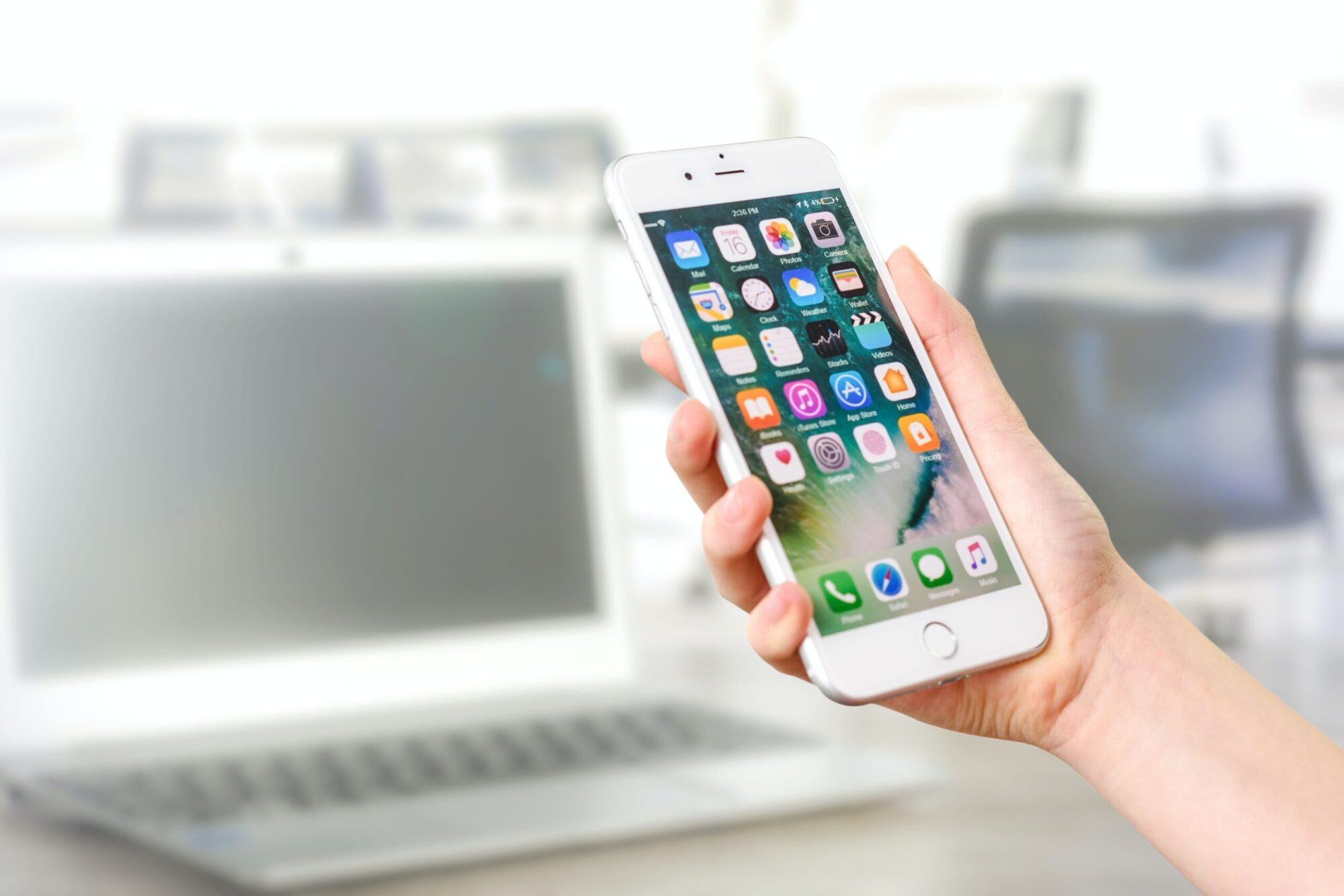 Travel apps for disabled people
AccessAble
Price: Free
As the name suggests, AccessAble is an app designed to provide users with detailed information on whether a place is accessible or not. It can show whether a place is wheelchair friendly, has Blue Badge parking spaces, accessible toilets, and more. Trained surveyors inspect places and provide reviews, which are further backed up by the user community. The app has over 75,000 detailed access guides and is constantly working to grow its coverage.
AccessAble has a rating of 3.9 on Apple's App Store, and 3.7 on Google's Play Store.
Passenger Assistance
Price: Free
Passenger Assistance is a travel app for disabled people that allows users to easily request and book assistance for rail journeys. This assistance can be for mobility impairments, sensory impairments, non-visible impairments and more. The app alerts station staff about the user's requirements so that they can arrange the assistance required.  
Passenger Assistance simplifies assisted travel. It has a rating of 4.3 on Apple's App Store, and 4.1 on Google's Play Store.
Best apps for blind and visually impaired people
Be My Eyes
Price: Free
Be My Eyes is an app that connects blind or visually impaired people with sighted volunteers across the world. The way it works is that whenever a user needs visual assistance, they can open the app and make a live video call. A volunteer answers the call and is able to speak with the user and provide visual assistance.
Be My Eyes has a rating of 4.8 on Apple's App Store, and 4.4 on Google's Play Store.
Lookout
Price: Free
Available on: Android
Another free app for the visually impaired, Google's Lookout uses computer vision to assist users and is developed based on the guidance of the blind and visually impaired community. It comes with 5 different modes, each designed to help users quickly find or get what they need.
'Explore' mode provides information on a user's surroundings. 'Food Labels' identifies packaged food. 'Documents' allows users to scan and read aloud photographed documents, while 'Text' does the same but for smaller passages of text such as email. Lastly, 'Currency' identifies US dollars, Indian rupees and Euros.
Lookout has a rating of 4.1 on Google's Play Store.
Best apps for deaf and hearing impaired people
Rogervoice
Price: Free
Rogervoice is a call-transcription app that assists the deaf and hearing impaired. It transcribes speech in real-time so that users can read what someone is saying on the other end of the line and respond instantly. Users also have the choice of typing in what they would like to say during a call, and the app will then use a voice synthesiser to read the message to the person on the other end of the line.
Rogervoice has a rating of 4.6 on Apple's App Store, and 3.4 on Google's Play Store.
Petralex
Price: Free
Petralex is an app designed to act as a hearing amplifier. You can use the app at home, at the cinema, during social occasions or elsewhere to amplify or fine tune volume and hear with greater clarity. Some of its many free features include speech recognition, hearing correction, acoustic amplification to 30dB and dynamic compression (the amplification of quiet sounds without altering the overall volume).
Petralex has a rating of 4.1 on Apple's App Store, and 4.6 on Google's Play Store.
Best apps for people with speech disorders
Spoken – Tap to talk AAC
Price: Free
Spoken is a natural language assistant app designed to help people with speech and language disorders, as well as their families and caregivers. It draws upon machine learning and Augmentative and Alternative Communication (AAC) to predict what users want to say next – users therefore simply need to tap to talk. (If you're unfamiliar with AAC, it refers to a range of strategies and methods which help people who struggle with ordinary speech). Spoken also makes use of machine learning to provide a personalised experience – the more it's used, the better it gets at predicting what a user wants to say.
Spoken has a rating of 4.7 on Apple's App Store, and 4.3 on Google's Play Store.
Avaz AAC
Price: Free (with a lifetime edition available at $175)
Like Spoken, Avaz (which is Hindi for 'Sound') is an Augmentative and Alternative Communication or AAC app designed to help people with speech-related disabilities. It also happens to be very child-friendly and ideal for families. There is a picture mode which makes use of over 15,000 pictures or Symbolstix to help learners build their vocabulary. There is also a keyboard mode with a powerful prediction system that allows users to create sentences with a few taps, and to quickly load commonly used sentences.
Avaz has a rating of 4.4 on Apple's App Store, and 4.1 on Google's Play Store.
Other great apps
Miracle Modus
Price: Free
The Miracle Modus is an app which emits soothing patterns of light and sound to help people with autism when they experience a sensory overload. The creator of the app is autistic and found such mathematically patterned rainbow lights very soothing. The patterns respond to touch and so can be manipulated or played with to help users relax and refocus.
Miracle Modus has a rating of 4.2 on Apple's App Store, and 4.4 on Google's Play Store.
And that's our list of useful apps for disabled people. Fortunately, app developers continue to work on such apps, and we're certain in the coming years there will be more apps to be added to this list. In the meantime, please do let us know if there are any apps for people with disabilities which you have found to be invaluable to you.