For many people in the UK, Bonfire Night marks the beginning of the colder months and the countdown to the festive season. Traditionally, people gather outdoors to enjoy food and firework displays around a bonfire. However, for many disabled people and those with chronic illnesses, these celebrations aren't always accessible.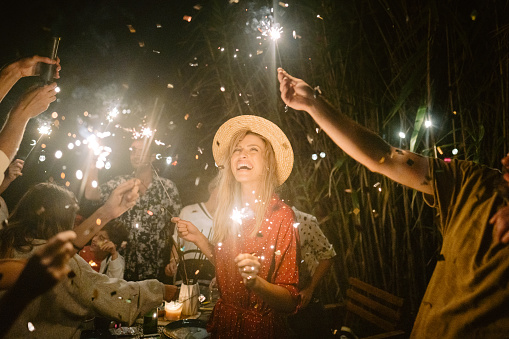 It could be that you struggle to stand for long periods, or your mobility aids don't work as well on the muddy grass. You may have noise or light sensitivity that's triggered by vibrant fireworks. Perhaps you feel anxious around crowds, or you're continuing social distancing or shielding due to vulnerability.
Whatever your 'why' is, it can be really helpful to think about how you can have fun on Bonfire Night in a way that works best for you.
Here are a few ideas:
1) If you do want to go out, look for bigger and more official fireworks displays. These are more likely to provide accessibility information online and have adjustments in place for disabled people. You may have to travel a little further out to reach them (so don't forget to book your assistance!), but they will likely lead to a much more enjoyable experience when you're there.
2) Consider hosting a smaller occasion at home. If it's safe and respectful to do so, invite some friends or family over and purchase a few Silent or Low Noise Fireworks to set off in your garden. Alternatively, you may like to sit outside and simply watch other people's displays in the sky above you. Grab yourself a blanket and hot drink, and enjoy your own private viewing among good company.
3) If you struggle to leave your house or room, Indoor Sparklers are also beautiful. Again, make sure you're being safe, but these sparklers are specially adapted to give off less smoke and be more suitable indoors… and many are very affordable too.
4) Indulge in food! Traditional Bonfire Night cuisine includes baked potatoes wrapped in foil, hot dogs and burgers and Parkin cake for afters. Many supermarkets offer seasonal food and treats around Bonfire Night, so keep an eye out for these in your local store or online. Regardless of whether or not you're in proximity to an open flame, it's only right that you treat yourself to some marshmallows and chocolate in the evening – perhaps even make your own s'Mores too…
5) If you're into crafting, create something seasonal. Paint fireworks in the sky, fashion a personal rocket out of paper, knit bespoke hand warmers in autumnal colours… the list goes on. There are so many creative craft ideas online that could be enjoyable, not just for kids but for teens and adults too.
However you choose to spend Bonfire Night, please ensure you're being safe – not only with regard to the fireworks but in looking after yourself too. Also, don't forget that if you are planning on travelling anywhere by train, download the Passenger Assistance app to pre-book your journey assistance, and have one less thing to worry about. Plans that are inclusive for you enable you to have the most fun of all, so we'd love to hear what you get up to!
About the Author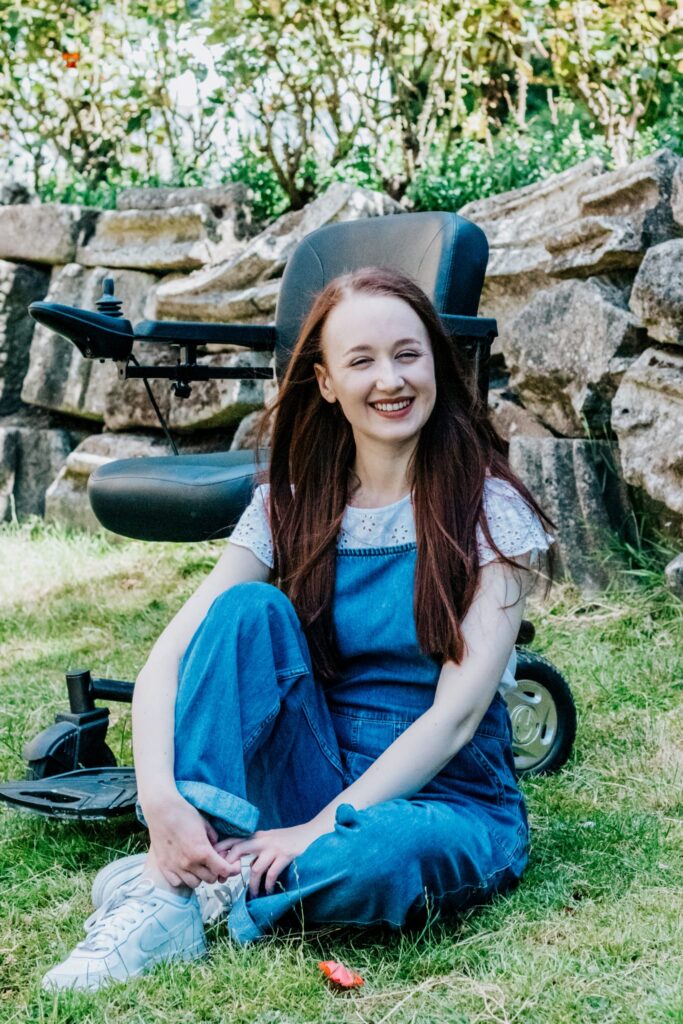 Pippa Stacey is a disabled writer, influencer, and presenter based in Yorkshire. She also works in communications consultancy in the charity sector and has been named by The Disability Power 100 as one of the most influential disabled people in the UK. In her free time, Pippa enjoys theatre, reading, travel, and blogging about her experiences at Life Of Pippa.