Here at Passenger Assistance, user feedback drives us to make our app better for everyone to use. That's why we're always looking for new ways to involve our users in the development of the app and its future.
The new passenger ratings feature was introduced so that all passengers can share their feedback about their journeys, including the quality of the assistance provided to them during their trip. All of the feedback and information that we gather from this will mean that we can work alongside train companies to supply users with the best possible experience and highlight areas for improvement. It is also important to point out that all responses no matter what will remain anonymous, so please be as open and honest as you'd like.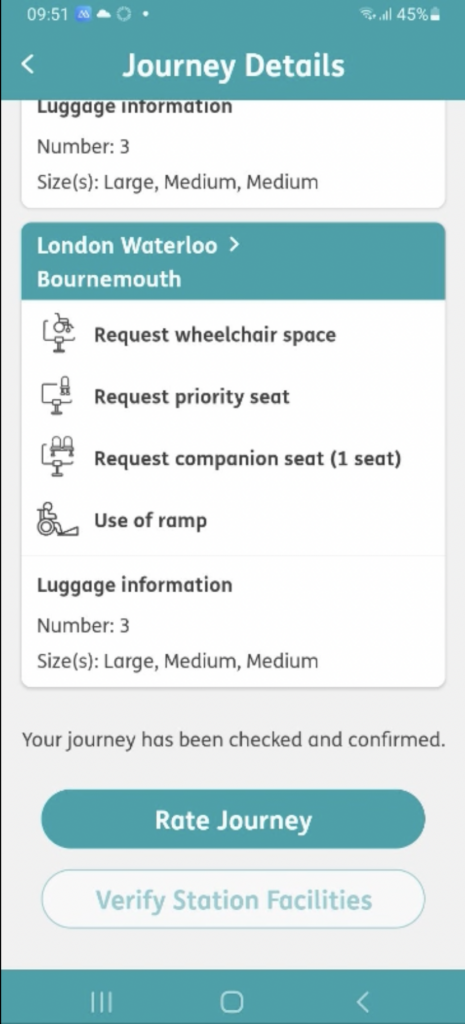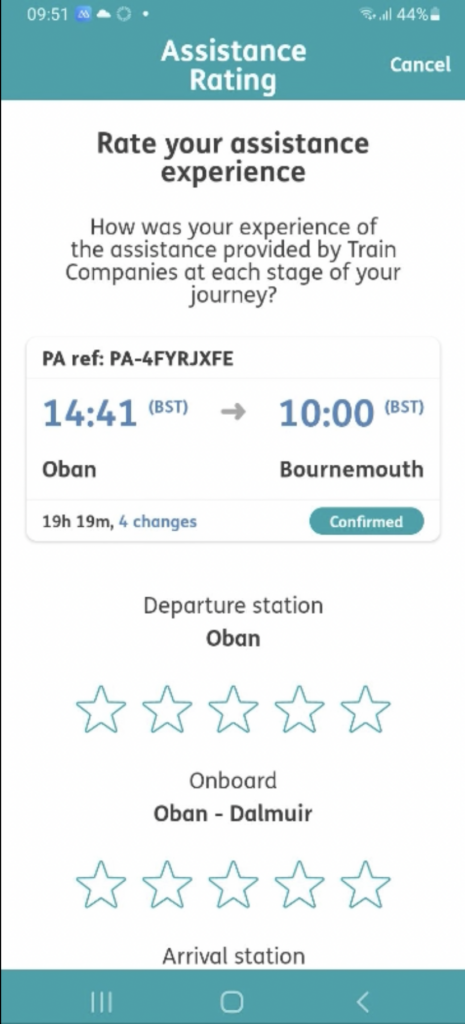 Once passengers have completed their journey and the assistance has been completed, the app will take you to a page where you can begin to rate your journey. The feature enables users to rate their journey out of 5 stars, and are also given 'more information' boxes to ensure that you can leave as much feedback as you'd like! You can share information such as 'quality of assistance', 'speed of assistance' and 'assistance received.' All of the responses given will be saved in your journey details so, at any point, you can go back and view them on the journey details screen.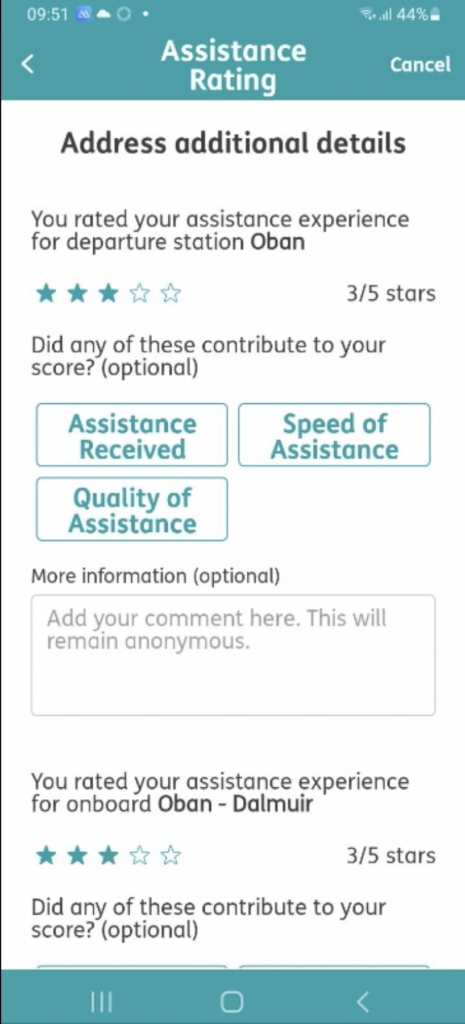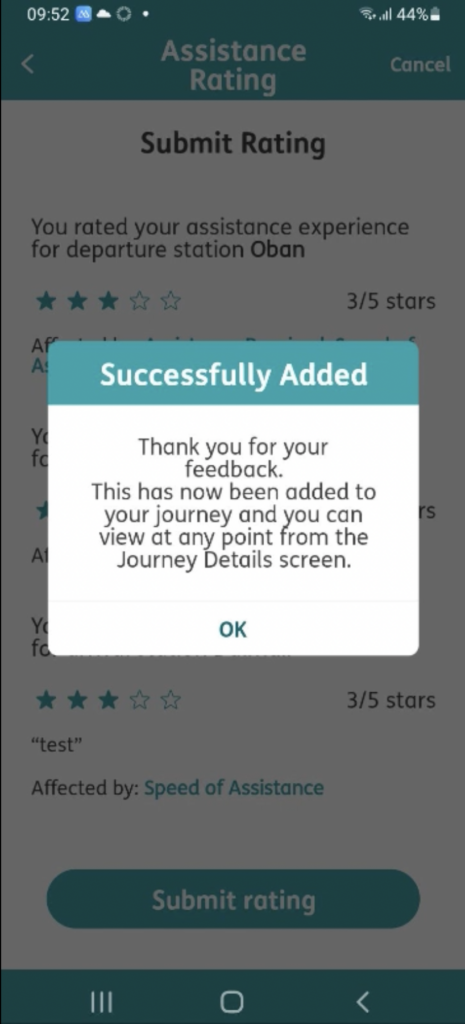 So, if you have an upcoming train journey that you need assistance for, then pre-book it now by downloading and using the free Passenger Assistance mobile app. Don't forget to rate your journey and the assistance you received so that we can continue to provide the best possible service for our end users.